Popular Montana Hotels and Motel
Pictures, Maps, and Locations
You are here:
United States >> Montana Hotels.
Traveling through Montana can be a real treat, especially if you live in the plains. Of course, you're in for some surprises too, because not all of Montana is mountainus. We drove through Montana via Interstate 90 through Wyoming, and really didn't see any mountains till we got passed Missoula, MT. So, it's a long drive till you see mountains. We stayed at a Sleep Inn in Billings. Also another cute town that looks like a nice place to stay in Montana would be Livingston.
Below is a list of the more popular hotels/motels in Montana. Click on the blue link to sort the motels, and view the rates and availability.
The cities are in alphabetical order, and there's a link to an updated hotel list page, where you can find out all kinds of information, like the hotel locations, a map, directions, and see pictures of the most popular hotels, inns, suites, motels and resorts.
Choose a City in Montana
Click here for rates and availability
A - B - C

Belgrade Montana
- Belgrade Montana Hotel
-La Quinta Inn And Suites Bozeman 6445 Jackrabbit Lane Belgrade
-Holiday Inn Express Belgrade (Bozeman Area), Mt 6261 Jackrabbit Ln Belgrade
Big Sky Montana
- Big Sky Montana Hotel
-Comfort Inn Big Sky 47214 Gallatin Rd. Big Sky
-Best Western Buck's T-4 Lodge P.O. Box 160279 Big Sky
-The Mountain Inn 75 Sitting Bull Road Big Sky
-Big Ez Lodge 7000 Beaver Creek Rd. P.O. Box 160070 Big Sky
Big Timber Montana
- Big Timber hotels
-Super 8 Motel Big Timber I-90 and Hwy 10 West, Exit #367 Big Timber
Billings Montana
- Billings hotels
-Best Western Billings 5610 South Frontage Road Billings
-Howard Johnson Express Inn 27th St. So. Billings
-Best Western Ponderosa Inn 2511 First Avenue North Billings
-Billings Hotel And Convention Center 1223 Mullowney Lane Billings
-Billings-Days Inn 843 Parkway Lane Billings
-Billings Super 8 Motel 5400 Southgate Drive Billings
-Comfort Inn Billings 2030 Overland Ave. Billings
-Quality Inn Homestead Park 2036 Overland Ave. Billings
-Holiday Inn Express Billings, Mt 430 COLE ST. Billings
-Sheraton Billings Hotel 27 N. 27th Street Billings
-Holiday Inn The Grand Montana-Billings 5500 MIDLAND RD Billings
-Sleep Inn Billings 4904 Southgate Dr. Billings
-Billings - Ramada Limited 1345 Mullowney Lane Billings
-Hilltop Inn 1116 N 28th Street Billings
-Kelly Inn - Billings 5425 Midland Road Billings
-Country Inn and Suites - Billings 231 MAIN STREET Billings
-Red Roof Inn Billings 5353 Midland Road Billings
-Rimview Inn 1025 N 27 Street Billings
-Springhill Suites By Marriott Billings 1818 King Avenue West Billings
-Fairfield Inn By Marriott Billings 2026 Overland Avenue Billings
-Boothill Inn and Suites 242 E Airport Road Billings
-Billings Inn 880 N. 29th St Billings
-Dude Rancher Lodge 415 North 29th Street Billings
Bozeman Montana
- Bozeman hotels
-Best Western Grantree Inn 1325 North 7th Avenue Bozeman
-Best Western City Center Motor Inn 507 West Main Bozeman
-Wingate Inn - Bozeman 2305 Catron Bozeman
-Ramada Limited 2020 Wheat Drive Bozeman
-Super 8 Motel - Bozeman 800 Wheat Dr. Bozeman
-Bozeman - Days Inn 1321 North Seventh Avenue Bozeman
-Holiday Inn Bozeman,Mt 5 Baxter Ln. Bozeman
-Comfort Inn Bozeman 1370 N. 7th Ave. Bozeman
-Fox Hollow Bed and Breakfast 545 Mary Road Bozeman
-Fairfield Inn By Marriott Bozeman 826 Wheat Drive Bozeman
-Gallatin Gateway Inn 76405 Gallatin Road Bozeman
-Imperial Inn 122 West Main Street Bozeman
-Microtel Bozeman 612 Nikles Dr Bozeman
Butte Montana
- Butte hotels
-Comfort Inn Butte 2777 Harrison Ave. Butte
-Best Western Butte Plaza Inn 2900 Harrison Avenue Butte
-Holiday Inn Express Butte (Parkside), Mt One Holiday Park Butte
-Butte-Days Inn 2700 Harrison Ave. Butte
-Super 8 Motel - Butte 2929 Harrison Ave. Butte
-Toad Hall Manor B and B 1 Green Lane Butte
-Copper King Hotel and Convention Center 4655 Harrison Avenue Butte
-Red Lion Butte 2100 Cornell Avenue Butte
Colstrip Montana
- Colstrip hotels
-Lakeview Bed and Breakfast 7437 Castlerock Lake Drive Colstrip
Columbia Falls Montana
- Columbia Falls hotels
-Glacier Park Super 8 Motel 7336 Hwy. 2 East Columbia Falls
-Bad Rock B and B 480 Bad Rock Drive Columbia Falls
-Meadow Lake Resort 100 Saint Andrews Drive Columbia Falls
Columbus Montana
- Columbus hotels
-Super 8 Motel - Columbus 602 8th Ave. North Columbus
Conrad Montana
- Conrad hotels
- Super 8 Motel - Conrad 215 N. Main St. Conrad
Cut Bank Montana
- Cut Bank hotels
-Super 8 Motel - Cut Bank 609 West Main Street Cut Bank
D - E - F
Deer Lodge Montana
- Deer Lodge hotels
Dillon Montana
- Dillon hotels
-Comfort Inn Dillon 450 N. Interchange Dillon
-Best Western Paradise Inn 650 North Montana Street Dillon
-Dillon Super 8 Motel 550 North Montana St. Dillon
-Guesthouse Intl Dillon 580 SINCLAIR ST Dillon
Essex Montana
- Essex hotels
-Izaak Walton Inn 290 Izaak Walton Inn Road Essex
Forsyth Montana
- Forsyth hotels
-Best Western Sundowner Inn 1018 Front Street (P.O. Box 1080) Forsyth
Fort Benton Montana
- Fort Benton hotels
-Grand Union Hotel 1 Grand Union Square Fort Benton
G - H - I
Gardiner Montana
- Gardiner hotels
-Best Western Mammoth Hot Springs PO Box 646 Gardiner
-Super 8 Motel - Gardiner P.O. Box 739 Gardiner
-Comfort Inn Yellowstone North 107 Hellroaring St. Gardiner
Glendive Montana
- Glendive hotels
-Best Western The Jordan Inn 223 North Merrill, PO Box 741 Glendive
-Glendive-Days Inn 2000 N Merrill Avenue Glendive
-Comfort Inn Glendive 1918 North Merrill Avenue Glendive
-Knights Inn Glendive 1610 N. Merrill Glendive
-SUPER 8 MOTEL - GLENDIVE 1904 N. Merrill Ave. Glendive
Great Falls Montana
- Great Falls hotels
- Comfort Inn Great Falls 1120 9th St. S. Great Falls
-Best Western Heritage Inn 1700 Fox Farm Road Great Falls
-La Quinta Inn And Suites Great Falls 600 River Drive South Great Falls
-Great Falls - Days Inn 101 14th Ave NW Great Falls
-Great Falls Super 8 Motel 1214 13th St. South Great Falls
-Holiday Inn Great Falls, Mt 400 10th Ave. S. Great Falls
-Great Falls Inn 1400 28th Street South Great Falls
-Holiday Inn Express Hotel and Suites Great Falls, Mt 1801 Market Place Drive
-Fairfield Inn By Marriott Great Falls 1000 9th Avenue South Great Falls
-Townhouse Inns 1411 10TH Ave S. Great Falls
-Ponderosa Inn of Great Falls 220 Central Avenue Great Falls
Hamilton Montana
- Hamilton hotels
-Best Western Hamilton Inn 409 South 1st Street Hamilton
-Super 8 Motel - Hamilton 1325 N. 1st, Hwy 93 Hamilton
-Townhouse Inn of Hamilton 1113 North First Street Hamilton
Havre Montana
- Havre hotels
-Townhouse Inns 629 W. First St Havre
-Best Western Great Northern Inn 1345 First Street Havre
-Super 8 Motel - Havre 1901 Hwy 2 W. Havre
Helena Montana
- Helena hotels
-Comfort Inn Helena 750 Fee St. Helena
-Best Western Helena Great Northern Hotel 835 Great Northern Boulevard
-Helena Days Inn 2001 Prospect Avenue Helena
-Helena Super 8 Motel 2200 11th Avenue Helena
-Wingate Inn - Helena 2007 North Oakes Helena
-Holiday Inn Express Helena, Mt 701 Washington St. Helena
-Red Lion Colonial Hotel 2301 Colonial Drive Helena
-Holiday Inn Helena, Mt 22 North Last Chance Gulch Helena
-Fairfield Inn By Marriott Helena 2150 11th Avenue Helena
J - K - L
Kalispell Montana
- Kalispell hotels
-Best Western White Oak Grand 4824 Highway 93 South Kalispell
-La Quinta Inn And Suites Kalispell 255 Montclair Drive Kalispell
-Westcoast Kalispell Center Hotel 20 N Main Kalispell
-as Econo Lodge Inn and Suites 1680 Highway 93 South Kalispell
-Westcoast Outlaw Hotel 1701 Highway 93 South Kalispell
-Red Lion Inn Kalispell 1330 Hwy. 2 West Kalispell
-Kalispell Days Inn 1550 Hwy 93 North Kalispell
-Kalispell/Glacier Super 8 Motel 1341 1st Avenue East Kalispell
Laurel Montana
- Laurel hotels
-Howard Johnson Inn - Laurel 310 South 1st Avenue Laurel
-Best Western Yellowstone Crossing 205 SE 4th Street Laurel
Lewistown Montana
- Lewistown hotels
-Lewistown Super 8 Motel 102 Wendell Ave Lewistown
-B and B Motel (Bv) 520 East Main St. Lewistown
Libby Montana
- Libby hotels
-Super 8 Motel - Libby 448 Highway 2 West Libby
Livingston Montana
- Livingston hotels
-Best Western Yellowstone Inn 1515 West Park Street Livingston
-Livingston Mt Travelodge 102 Rogers Lane Livingston
-Comfort Inn Livingston 114 Loves Ln. Livingston
-Econo Lodge Livingston 111 Rogers Lane Livingston
-Murray Hotel 201 West Park Street Livingston
-Guest House Inn 105 W. Park Street Livingston
Lolo Montana
- Lolo hotels
-Lolo-Days Inn Missoula South/Blue Mountain 11225 Highway 93
M - N - O
Miles City Montana
- Miles City hotels
-Best Western War Bonnet Inn 1015 South Haynes Avenue Miles City
-Comfort Inn Miles City 1615 S. Haynes Miles City
-Holiday Inn Express Miles City, Montana 1720 South Haynes
-Econo Lodge Miles City 1209 South Haynes Ave. Miles City
-Guesthouse Intl Miles City 3111 STEEL STREET Miles City
-Super 8 Motel - Miles City RR 2, Highway 59 South Miles City
Missoula Montana
- Missoula hotels
-Best Western Grant Creek Inn 5280 Grant Creek Road Missoula
-Wingate Inn - Missoula Mt 5252 Airway Boulevard Missoula
-Missoula-Days Inn 8600 Truck Stop Road Missoula
-Holiday Inn Express Missoula-Riverside, Mt 1021 E. Broadway Missoula
-Holiday Inn Missoula-Parkside, Mt 200 S. Pattee St. Missoula
-Red Lion Inn Missoula 700 West Broadway Missoula
-Comfort Inn Missoula 4545 N. Reserve St. Missoula
-Quality Inn and Conference Center 3803 Brooks Street Missoula
-Sleep Inn Missoula 3425 Dore Lane Missoula
-Ramada Limited - Missoula 801 N Orange Missoula
-Americas Best Inns Missoula 4953 North Reserve Street Missoula
-Courtyard by Marriott Missoula 4559 North Reserve Street Missoula
-Super 8 Motel - Missoula/Brooks Street 3901 South Brooks Street Missoula
-Val U Inn 3001 Brooks Missoula
-Rodeway Inn Southgate 3530 Brooks St. Missoula
-Campus Inn 744 E Broadway Missoula
-Hubbards Ponderosa Lodge 800 East Broadway Missoula
-Missoula MT Days Inn 201 East Main St. Missoula
-Super 8 Motel - Missoula/Reserve St. 4703 North Reserve Street Missoula
-Microtel Missoula 5059 North Reserve Street Missoula
Montana City Montana
- Montana City hotels
-Elkhorn Mountain Inn 1 Jackson Creek Road Montana City
P - Q - R
Polson Montana
- Polson hotels
-Best Western Kwataqnuk Resort 303 US Highway 93 East Polson
-Bayview Inn Budget Host 914 Highway 93 East Polson
Red Lodge Montana
- Red Lodge hotels
-Super 8 Motel - Red Lodge 1223 S. Broadway Avenue Red Lodge
-Best Western Lupine Inn P.O. Box 30 Red Lodge
-Comfort Inn Red Lodge 612 North Broadway Red Lodge
Ronan Montana
- Ronan hotels
-Twin Creeks Bed And Breakfast 2295 Twin Creeks Ronan
S - T - U
Shelby Montana
- Shelby hotels
-Comfort Inn Shelby 50 Frontage Rd. Shelby
St. Regis Montana
- St. Regis hotels
-Super 8 Motel - St. Regis I 90 at exit 33, Old Highway 10 Saint Regis
Superior
- Superior
-Budget Host Big Sky Motel 103 4th Ave. East Superior
Trout Creek
- Trout Creek
-Trout Creek Motel and RV Park 2972 Highway 200 Trout Creek
V - W - Y - Z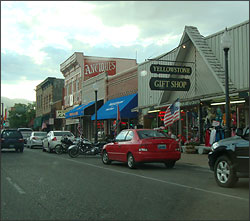 West Yellowstone - West Yellowstone hotels
-Best Western Weston Inn 103 Gibbon Street West Yellowstone
-West Yellowstone-Days Inn 301 Madison Avenue West Yellowstone
-West Yellowstone-Travelodge 236 N Dunraven Street West Yellowstone
-Holiday Inn Sunspree Resort West Yellowstone Conference West Yellowstone Conference Hotel
-Kelly Inn - West Yellowstone 104 S Canyon West Yellowstone
-Best Western Desert Inn 133 Canyon West Yellowstone
-Comfort Inn West Yellowstone 638 Madison Ave. West Yellowstone
-Best Western Cross-Winds Motor Inn 201 Firehole West Yellowstone
-Yellowstone Lodge 251 South Electric Avenue West Yellowstone
-Stage Coach Inn 209 Madison West Yellowstone
-Super 8 Motel - West Yellowstone 1545 Targhee Pas Hwy. West Yellowstone
White Sulphur Springs - White Sulphur Springs hotels
Whitefish Montana - Whitefish hotels
-Holiday Inn Express Whitefish, Mt 6390 US HWY 93 S Whitefish
-Best Western Rocky Mountain Lodge 6510 Highway 93 South Whitefish
-Grouse Mountain Lodge 2 Fairway Drive Whitefish
Whitehall Montana - Whitehall hotels
-Super 8 Motel - Whitehall 515 N. Whitehall St. Box 1003 Whitehall

---