West Virginia Hotels by City
Pictures, Maps, and Locations
You are here:
United States >> West Virginia
Traveling Northern West Virginia
If you continue traveling west on Interstate 68 from Maryland. Interstate 68 in West Virginia starts at Exit 29, and there is a Welcome Center once you are over the border. The mountains smooth out to hills for awhile. You'll pass Coopers Rock State Park at Exit 15, then you start descending toward Exit 10, Cheat Lake. So you're about 2800 ft and descend to about 954 ft. You'll be able to catch a glimpse of Cheat Lake, then you'll enter Morgantown. Exit 7 is the airport. The area gets very scenic, and you might think you are in Vermont. There are many homes built on the sides of mountains.
There's a Springhill Suites at Exit 4, and quite a few places to eat and gas up. Exit 4 is Sabraton, and nestled between hills. Then you pass the Exit for Tygret State Park and a historic auto tour.
Traveling Interstate 79 West to I-64
West of Morgantown Interstate 79 begins, then Highway 79 splits, one way going south to Fairmont, and the other going north to Washington. If you take Fairmont south, it will be about a 3 hour drive to Huntington.
Exit 131 has a Cracker Barrel and a Comfort Inn. There's a Holiday Inn and Days Inn at Exit 119. Exit 124 is the Harrison-Marion airport. Then a rest area.
One thing you'll see along the Interstate, along with the beautiful scenic vista's are 3 crosses sitting on hills in all areas of West Virginia. Interstate 64 meets Interstate 79 in Charleston. Charleston is very cozy all tucked away alongside a river, and once you get to the other side of Huntington you'll be in Kentucky.
Related pages: West Virginia Jacuzzi Hotels, West Virginia Map
West Virginia Hotels and Motels by City
Click Here for rates and availability
A - B - C

Barboursville, West Virginia
- Barboursville WV hotels
- Best Western Huntington Mall Inn 3441 U S Route 60 East
-Comfort Inn Barboursville 249 Mall Rd Barboursville, WV
Beaver, West Virginia
- Beaver WV hotels
-Sleep Inn Beaver 1124 Airport Rd. Beaver, WV
Beckley, West Virginia
- Beckley WV hotels
Berkeley Springs, West Virginia
- Berkeley Springs WV hotels
-Best Western Berkeley Springs Inn 1776 Valley Road
-Coolfont Resort 3621 Cold Run Valley Road Berkeley Springs, WV
Bluefield, West Virginia
- Bluefield WV hotels
-Econo Lodge Bluefield 3400 Cumberland Rd. Bluefield, WV
-Bluefield Knights Inn 3144 E. Cumberland Rd. Bluefield, WV
-Holiday Inn Bluefield-On The Hill, Wv US Route 460 Bluefield, WV
Bridgeport, West Virginia
- Bridgeport WV hotels
-Sleep Inn Bridgeport 115 Tolley Rd. Bridgeport, WV
-Clarksburg-Days Inn Bridgeport 112 Tolley St. Bridgeport, WV
-Bridgeport Knights Inn 1235 West Main Street Bridgeport, WV
-Holiday Inn Clarksburg-Bridgeport,Wv 100 Lodgeville Road Bridgeport, WV
-Super 8 Motel - Bridgeport/Clarksburg Area 168 Barnett Run Road
-Wingate Inn Bridgeport WV 350 Conference Center Way Bridgeport, WV
Chapmanville, West Virginia
- Chapmanville WV hotels
-Best Western Logan Inn 2 Central Avenue Chapmanville, WV
-Rodeway Inn Chapmanville SR 10 and US 119 Chapmanville, WV
Charles Town, West Virginia
- Charles Town WV hotels
-Knights Inn - Charles Town 907 East Washington St. Charles Town, WV
Charleston, West Virginia
- Charleston WV hotels
Cross Lanes, West Virginia
- Cross Lanes WV hotels
-Sleep Inn Cross Lanes 15 Goff Crossing Drive Cross Lanes, WV
-Comfort Inn West 102 Racer Dr. Cross Lanes, WV
D - E - F

Daniels, West Virginia
- Daniels WV hotels
- Glade Springs Hotel And Conference Resort 200 Lake Drive
-Glade Springs Resort 200 Lake Drive Daniels, WV
Davis, WV
- Davis, WV
-Canaan Valley Resort and Conf Ctr Hc 70 Box 330 Davis, WV
Dunbar, West Virginia
- Dunbar WV hotels
-Dunbar/Charleston Super 8 Motel 911 Dunbar Ave
-Dunbar/Charleston Travelodge 1007 Dunbar Ave Dunbar
Elkins, West Virginia
- Elkins WV hotels
-Elkins-Days Inn 1200 Harrison Ave. Elkins, WV
-Elkins Super 8 Motel 350 Beverly Pike Elkins, WV
-Econo Lodge Elkins RT 33 E. Elkins, WV
-Best Country Inn and Suites Rt 219/250 South PO Bx 1879 Elkins
Elkview, West Virginia
- Elkview WV hotels
-Country Inn and Suites North (Elkview) 101 Crossing Shopping Center
Fairmont, West Virginia
- Fairmont WV hotels
-Days Inn Fairmont 228 Middletown Road Fairmont, WV
-Fairmont Super 8 Motel 2208 Pleasant Valley Rd. Fairmont, WV
-Holiday Inn Fairmont,Wv 930 East Old Grafton Rd. and I-79 Fairmont
-Red Roof Inn Fairmont 50 Middletown RD Fairmont, WV
-Fairmont, West Virginia Travelodge 1117 Fairmont Ave Fairmont, WV
-Fairfield Inn And Suites Fairmont 27 Southland Drive Fairmont, WV
Falling Waters, West Virginia
- Falling Waters WV hotels
-Holiday Inn Express Martinsburg North 1220 TJ Jackson Dr
Fayetteville, West Virginia
- Fayetteville WV hotels
-Quality Inn New River 103 Elliotts Way Fayetteville, WV
G - H - I
Ghent, West Virginia
- Ghent WV hotels
-Econo Lodge At Winterplace 300 Odd Road Ghent, WV
Glenville, West Virginia
- Glenville WV hotels
-Best Western Glenville Inn Route 5 P.O. Box 397 Glenville, WV
Harpers Ferry, West Virginia
- Harpers Ferry WV hotels
-Comfort Inn Harpers Ferry US 340 and Union St. Harpers Ferry, WV
-Quality Inn Conference Center PO Box 786 Harpers Ferry, WV
Huntington, West Virginia
- Huntington WV hotels
-Huntington - Days Inn 5196 US Route 60 Huntington, WV
-Radisson Hotel Huntington 1001 THIRD AVENUE Huntington, WV
-Holiday Inn Hotel and Suites Huntington, Wv 800 Third Ave
-Red Roof Inn Huntington 5190 US Route 60 East Huntington, WV
-Executive Inn and Suites 3325 US 60 E Huntington, WV
-Ramada Limited Huntington 3094 16th Street Road Huntington, WV
-Super 8 Motel Huntington, Wv 3090 16th Street Road Huntington, WV
Hurricane, West Virginia
- Hurricane WV hotels
-Super 8 Motel - Hurricane 419 Hurricane Creek Road Hurricane, WV
-Holiday Inn Express Winfield, Wv 4218 State Route 34 Hurricane, WV
-Red Roof Inn Charleston Hurricane 500 Putnam Village Shopping Center
J - K - L

Kanawha City, West Virginia - Kanawha City WV hotels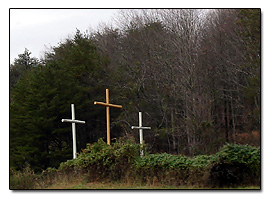 - Red Roof Inn Kanawha City 6305 MacCorkle Ave SE Kanawha City, WV
Kingwood, West Virginia - Kingwood WV hotels
-Heldreth Motel Route 26 South Kingwood, WV
Lewisburg, West Virginia - Lewisburg WV hotels
-Lewisburg Super 8 Motel 550 N. Jefferson St. Lewisburg, WV
-Econo Lodge Lewisburg 204 Jefferson St. Lewisburg, WV
Logan, West Virginia - Logan WV hotels
-Holiday Inn Express Hotel and Suites Logan 101 George Kostas Dr
-SUPER 8 MOTEL - LOGAN 316 Riverview Avenue Logan, WV
M - N - O
Martinsburg, West Virginia - Martinsburg WV hotels
Mineralwells, West Virginia - Mineralwells WV hotels
-Amerihost Inn Mineral Wells-Parksburg South Rt.4 Box 101 Nicholette Rd.
-Comfort Suites Mineral Wells I-77 at SR 14 S. Mineralwells, WV
-Microtel Mineral Wells 104 Nicolette Road Mineralwells, WV
Morgantown, West Virginia - Morgantown WV hotels
New Martinsville, West Virginia - New Martinsville WV hotels
-Amerihost Inn - New Martinsville 166 North State Route 2 New Martinsville
-Newell, WV - Newell, WV
-Holiday Inn Express NEWELL 1181 WASHINGTON ST. Newell, WV
Nitro, West Virginia - Nitro WV hotels
-Econo Lodge Nitro 4115 1st Avenue Nitro, WV
Oak Hill, West Virginia - Oak Hill WV hotels
-Holiday Inn Oakhill/New River Gorge, Wv 340 Oyler Avenue Oak Hill, WV
P - Q - R
Parkersburg, West Virginia
- Parkersburg WV hotels
-Amerihost Inn Parkersburg North At Pmc Center 401 37th St Parkersburg
-Econo Lodge Parkersburg 1954 E. 7th St. Parkersburg, WV
-Holiday Inn Parkersburg, Wv Rt. 50 and I-77 Parkersburg, WV
-Red Roof Inn Parkersburg, Wv 3714 East Seventh St Parkersburg, WV
-Parkersburg Knights Inn 3604 Seventh St. Parkersburg, WV
-The Blennerhassett 320 Market Street Parkersburg, WV
Philippi, West Virginia
- Philippi WV hotels
Princeton, West Virginia
- Princeton WV hotels
-Comfort Inn Princeton 136 Ambrose Lane Princeton, WV
-SUPER 8 MOTEL - PRINCETON 901 Oakvale Road Princeton, WV
-Sleep Inn Princeton 1015 Oakvale Rd. Princeton, WV
-Princeton-Days Inn 346 Meadowfield Lane Princeton, WV
-Holiday Inn Express PRINCETON/I-77 US 460 AND OLD OAKVILLE RD

Ripley, West Virginia
- Ripley WV hotels
- Best Western Mccoys Inn and Conference Center 701 West Main St
-Super 8 Motel - Ripley 102 Duke Drive Ripley, WV
-Holiday Inn Express Ripley, Wv One Hospitality Dr. Ripley, WV

Roanoke, West Virginia
- Roanoke WV hotels
-Stonewall Resort 149 State Park Trail Roanoke, WV
S - T - U

Shepherdstown, West Virginia
- Shepherdstown WV hotels
- Shepherdstown - Days Inn 2001 Maddex Square Dr. Shepherdstown, WV
-Clarion Hotel and Conference Center 17 Lowe Drive Shepherdstown, WV
Sistersville, West Virginia
- Sistersville WV hotels
-The Wells Inn 316 Charles Street Sistersville, WV
Snowshoe, West Virginia
- Snowshoe WV hotels
-Snowshoe Mountain Resort 1 Snowshoe Drive Snowshoe, WV
South Charleston, West Virginia
- South Charleston WV hotels
-Wingate Inn - Charleston 402 Second Avenue South Charleston, WV
-Holiday Inn Express Hotel Suites Charleston Southridge 95 R.H.L. BLVD
-Microtel Inn Charleston South 600 2nd Ave South Charleston, WV
Summersville, West Virginia
- Summersville WV hotels
-Summersville Super 8 Motel 306 Merchants Walk Summersville, WV
-Comfort Inn Summersville 903 Industrial Dr. N. Summersville, WV
-Best Western Summersville Lake Motor Lodge 1203 South Broad St
-Sleep Inn Summersville 701 Profesional Park Dr. Summersville, WV
-Country Inn and Suites 106 MERCHANTS WALK PLAZA
Sutton, West Virginia
- Sutton WV hotels
-Sutton - Days Inn Flatwoods 2000 Sutton Lane Sutton, WV
Teays, West Virginia
- Teays WV hotels
-Teays Valley - Days Inn I-64 at SR 34 Teays, WV
Triadelphia, West Virginia
- Triadelphia WV hotels
-Holiday Inn Express Wheeling-East, Wv RR 1 Box 258 Triadelphia
V - W - XYZ

Vienna, West Virginia - Vienna WV hotels
-Wingate Inn Vienna WV 1502 Grand Central Avenue Vienna, WV
Weirton, West Virginia - Weirton WV hotels
-Holiday Inn Weirton, Wv 350 Three Springs Drive Weirton, WV
Weston, West Virginia - Weston WV hotels
-Weston Super 8 Motel 100 Market Place Weston, WV
-Comfort Inn Weston EXIT 99 OF I-79 RT. 33 EAST Weston, WV
Wheeling, West Virginia - Wheeling WV hotels
-SUPER 8 MOTEL - WHEELING 2400 National Rd. Wheeling, WV
Williamstown, West Virginia - Williamstown WV hotels
-Marietta Days Inn Parkersburg Interstate Highway 77 and State Route 31 (Exit 185)

---